Strengthening communities through service since 1925.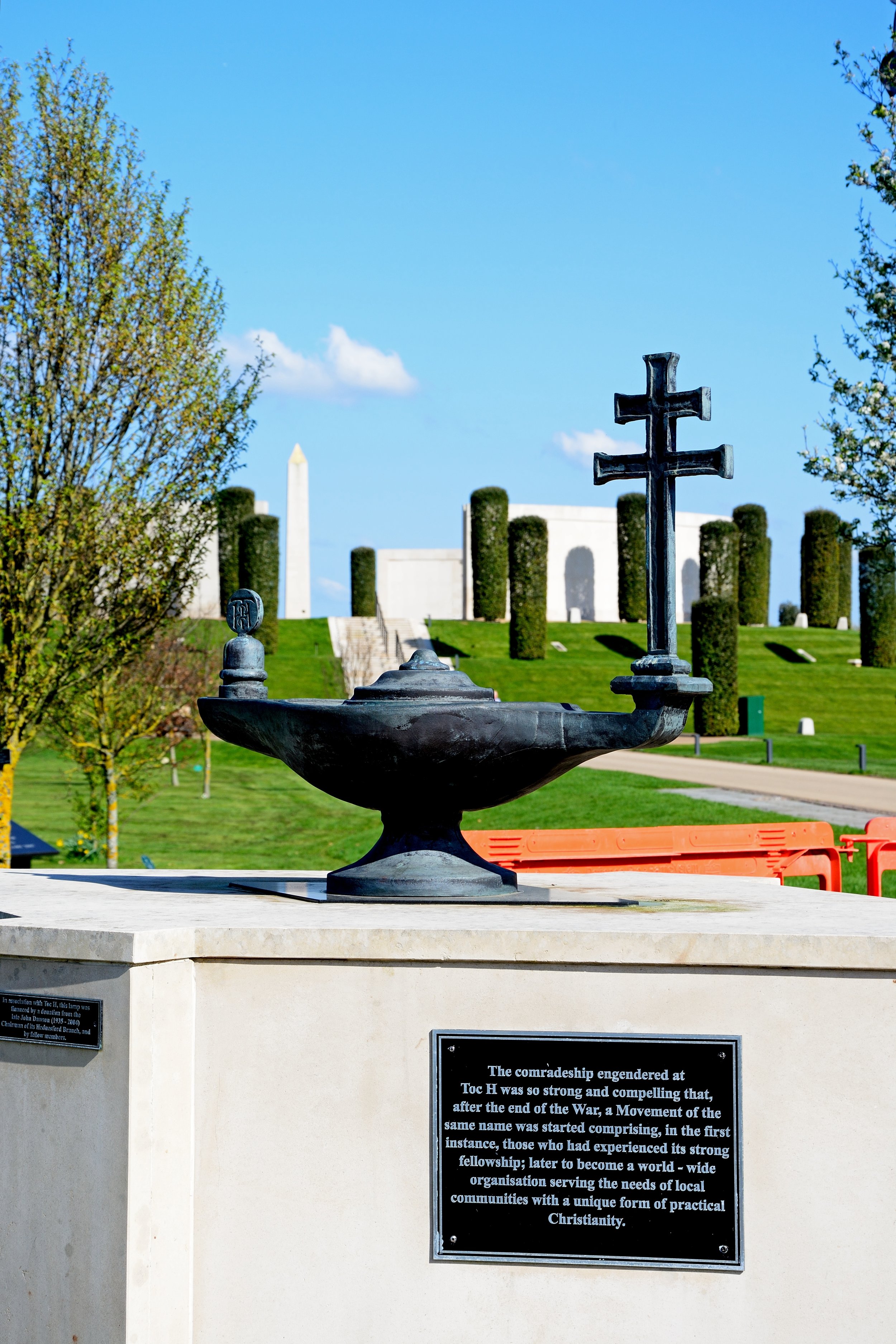 Toc H was formed in Belgium during the First World War by The Rev. Phillip "Tubby" Clayton. In 1915, Tubby established a recreation centre for young people going to and from the front lines.
The centre was named Talbot House in honour of British officer Gilbert Talbot, who had been killed in action.
"Toc H" is the letters T & H in the military communications code of World War One; had we formed today, we might have been called Tango Hotel.
At Talbot House, a soldier's rank was irrelevant. Regardless of whether they were a private or a general, at Toc H, all were equal.
Following the war, a Toc H Centre was established in London and soon, Toc H spread into a worldwide movement.
In 1925, Toc H opened its first Australian branches and the first Youth Camp was held at Mannum in 1928. In addition to the camps, Toc H pioneered community projects such as the Blood Transfusion Service in 1928 (now run by the Red Cross) and The Royal Queensland Bush Children's Health Scheme in 1935 (now known as BushKids.
In 1938, Edward Bruce (the brother of Adelaide Lord Mayor Sir Wallace Bruce), heard of the work Toc H volunteers were performing with children in need. Mr Bruce donated several acres of land at Victor Harbor to Toc H, to be used for the establishment of a permanent campsite. Plans for the main hall and a layout for the surrounding area were drawn up by Sir James Irwin. The main hall was named for the Governor of South Australia at the time, Sir Winston Dugan.
For some eighty years since, Toc H South Australia has been running camps for children in need at the Victor Harbor campsite.
Today, our focus is building communities through service. In addition to our Youth Camps, our active team of volunteers regularly work with like-minded organisations providing people power, fundraising support and advocacy to important causes.
Dr Patrick Korbel
Director, Toc H SA
Openlight an initiative of Toc H SA has been strengthening communities since 1925. Our door is open, and the light is on!
For over 90 years our members have delivered high-quality community programs that provide opportunities for volunteers to become active in their community, creating a lasting and positive impact on society.
With an emphasis on volunteers and members building a friendship while giving back, we create an environment where service groups can focus on achieving their community goals.
We offer a variety of programs that inspire action and provide volunteers with real-life experience while giving back to their community.
We welcome you to Openlight and together we look forward to strengthening our community.
To visit Openlight CLICK HERE